The classmates from Wenzhou Mechanical and electrical Technician School visit Donjoy for learning and training.
There is about 50 classmates from Wenzhou Mechanical and electrical Technician School "Donjoy" class.
It is Donjoy technology co., LTD funded class, which is fresh blood to Donjoy of senior technicians. At present there are some students through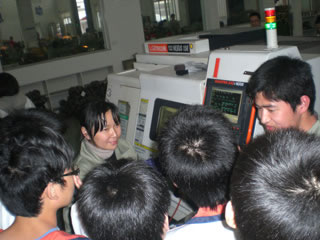 company skills training class after the training, worked as an intern in production workshop. In the morning, mechanical and electrical technician school leaders and teachers arrived in company, are warmly received by Donjoy company, also visited the Donjoy production line and office products. "Donjoy " class of the classmates expressed strong interest in advanced production line, and communicate with employees from Donjoy. In product exhibition hall, the classmates express full of praise to Donjoy that obtained the honors, and he is proud of being a member of the class "Donjoy ".
Then teachers and students were in the conference room of Donjoy for a big meeting.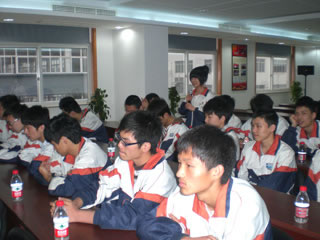 Donjoy administrative personnel department and product department in the first place introduce university-enterprise cooperation."Donjoy " class students are very active, they are very eager to join the Donjoy this big collective, and care about the practical problems. After school leaders did understand the company's practice, the student life, hear students fruitful and happy internship, learned a lot things that not learn in school, school leaders and teachers happy smiled. After the meeting, they say, they are very satisfied with the students internship in the company, hope to have the opportunity to continue to cooperate with company in the future.